SM 611 S Satin Finishing Drum
Product Description
Putting the finishing touches on surfaces

This satin finishing drum makes the task of fine sanding different surfaces an absolute breeze. Use this satin finishing drum for work on

paint,
varnish,
filler,
wood,
plastic, and
metal.

Its unique capabilities make this satin finishing drum particularly well suited for fine sanding surfaces

The fan-shaped radial placement of the abrasive flaps offers a host of benefits for surface treatment applications. The flexible fan on the satin finishing drum contours perfectly to any workpiece surface. This attribute allows the product to achieve a remarkable even surface scratch pattern across the entire surface. Since only the edges of the abrasive flaps make contact with the workpiece, e.g. its surface made of metal, wear will only occur at these edges. This quality ensures that the user will always be able to work with fresh edges when using this satin finishing drum.
Applications
Paint
Varnish
Filler
Wood
Metal
Plastic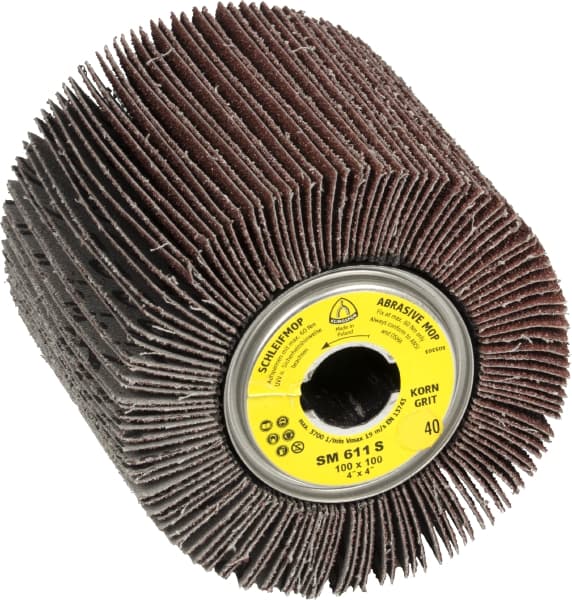 Specifications
| | |
| --- | --- |
| Bonding Agent | Resin |
| Grain | Aluminium Oxide |
Want to become a Distributor?
Speak to us today about our full product range