Product Description
The fixing spindle SD 660 has been designed for small cutting-off wheels and sets itself apart with its top manufacturing quality and exceptional versatility in the field. This product makes it a cinch to attach cutting-off wheels on such tools as the

die grinder,
the flexible shaft, and
the drilling machine.

The fixing spindle is used to mount the small cutting-off wheel A 660 R and works with bore diameter 6 mm and 10 mm. Since safety always comes first during sanding and grinding, Klingspor manufacturers their accessories with the same superior quality as any other of their products. Users opting for the SD 660 will enjoy secure and reliable fixing of their small cutting-off wheels and, thus, an improved level of safety. The product is geared towards professional craftsmen and keen do-it-yourselfers alike.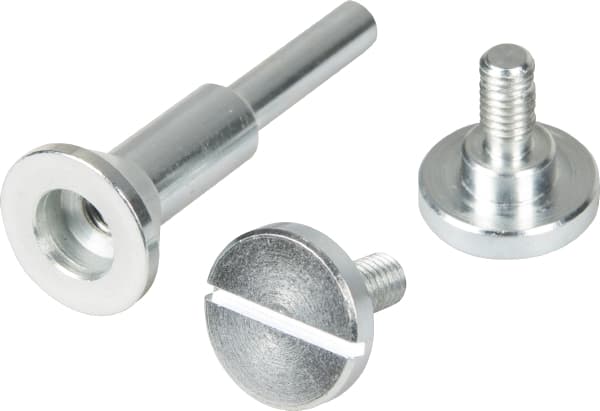 Want to become a Distributor?
Speak to us today about our full product range