Product Description
The backing pad for Quick Change Discs by Klingspor provides for a quick change of the abrasive discs. The name QRC is short for Quick Roll Connect, hinting at the ability to fasten the backing pad effortlessly by locking it in place with half a turn. This is made possible by the plastic locking (quick roll connect) integrated into the QRC system. This locking system allows for a quick change of Quick Change Disc in a few simple steps. The abrasive tool is securely fixed in place on the backing pad with a simple 180 degree rotation of the plastic threaded sleeve in clockwise direction. The system ensures a high level of safety. The backing pad is available in two hardnesses. The harder version supports a higher removal rate. Their greater flexibility makes the softer backing pads the perfect choice for fine sanding and work on profiled surfaces. The benefits of this system are

shorter set-up times thanks to a quick tool change,
effortless handling,
more effective abrasive performance,
a wide range of applications,
work with perfect ease and comfort,
exceptionally smooth operation,
work without tiring and
uniform sanding results.

When coupled with the separately available adapter QCA 555, the backing pad for Quick Change Discs with a shaft diameter of six millimetres can also be used on standard angle grinders.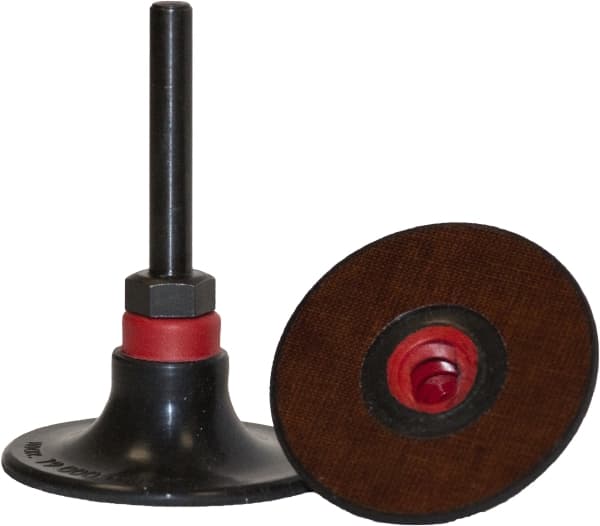 Want to become a Distributor?
Speak to us today about our full product range