QMC 800 Quick Change Disc
Product Description
The Quick Change Discs are the perfect tool for applications on small sanding surfaces. Their pairing with a backing pad that easily clamps into the tool provides for a quick and effortless change of tools. The QMC 800 abrasive discs are ideally equipped for work on surfaces made of metal. They deliver the same excellent performance during light deburring and the removal of rust and paint. The foundation of the Quick Change Disc quick metal connect is formed by a hard non-woven web material that guarantees a long service life. The aluminium oxide grain is bonded by synthetic resin which also contributes to the long lifetime of this product. The particular benefits of the Quick Change Discs quick metal connect:

ease of use,
quick tool change,
short set-up times,
effective abrasive performance,
wide range of applications on a variety of backing pads,
straightforward handling,
exceptionally smooth operation,
uniform finishes,
work without fatiguing.

The fields of application for the QMC 800 Quick Change Disc comprise work on NF metal, stainless steel, and high-alloy steel also varnish, paint and filler.
Applications
Stainless Steel
Metal
NF Metals
Steel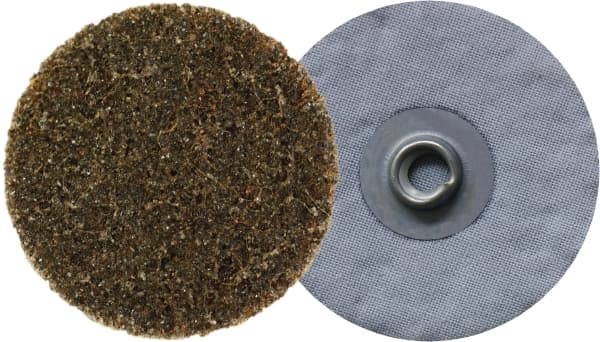 Specifications
| | |
| --- | --- |
| Bonding Agent | Resin |
| Grain | Aluminium Oxide |
Want to become a Distributor?
Speak to us today about our full product range