3M™ Respirator 4251+, A1P2, 1/PK
Product Description
Maintenance-free respirator for spray painting, brush and roller painting, orbital and manual sanding.
A1 protection against organic gases and vapours such as solvent based paint, adhesive and cleaning detergents*.
P3 provides protection against high level fine dusts and oil or water based mists*.
Ready to use with no maintenance required – use until damaged, particulate filters clog or gas filters become saturated.
Enhanced breathability and reduced resistance provided by twin inhalation valves and large bonded carbon filters, compared to single filter masks.
Comfortable breathing due to low resistance exhalation valve.
Tested and approved to comply with European standards – CE Mark 0086 (EN 405:2001 + A1:2009 FFA1P2 R D).
This product helps protect against certain organic gases and vapours (bp > 65 °C) in concentrations up to 10 x WEL or 1000 ppm (whichever is the lower) and particles in concentrations up to 10 x WEL.
Applications
Spray painting
Brush and roller painting
Orbital and manual sanding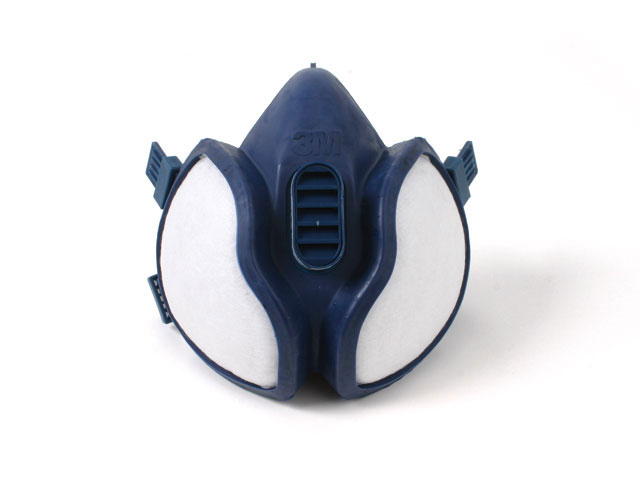 Specifications
| | |
| --- | --- |
| Face Mask | Thermoplastic elastomer |
| Head Harness | Polypropylene |
| Head Strap | Polypropylene/cotton |
| Inhalation Valve | Polyisoprene |
| Exhalation Valve | Silicone Rubber |
| Gas and Vapour Filter Body | Activated Carbon |
| Particulate Filter Element | Polypropylene |
| EN Standards | EN 405:2001 + A1:2009 FFA1P2 R D |
Want to become a Distributor?
Speak to us today about our full product range