Product Description
The fixing spindle SD 2000 is an essential accessory for the abrasive tool PW 2000. It provides for the secure mounting of the tool on

drilling machines,
die grinders,
flexible shafts.

The optimal true running of the abrasive discs is a pivotal requirement for ensuring safety as well as producing good work results. This requirement is satisfied by the right choice of fixing spindle.

A perfectly matched tool for optimum grinding results

Rotating tools mandate the use of a fixing spindle to transmit the torque and the rotations to the clamped Power Wheel. The SD 2000 spindle performs this task thanks to its clamping flanges. Safe operation and good work results therefore depend in large part on a spindle that accurately fits the abrasive disc. The SD 2000 fixing spindle that needs to be fitted manually. Designed to match PW 2000 abrasive discs, it is fixed in place with a clamping nut.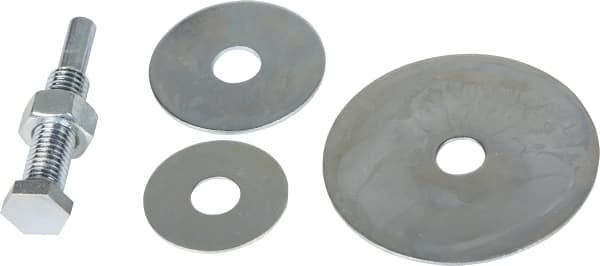 Want to become a Distributor?
Speak to us today about our full product range