3M™ Value Masking Tape 101E
Product Description
3M™ Value Masking Tape 101E is a smooth, multi-purpose crepe paper tape for room temperature indoor light-duty applications. It is ideal for non-critical paint masking, but also bundling, sealing, attaching, and other applications. Chamois color, rubber adhesive, thickness 0,12mm, this tape is designed for general use.

The cost-effective general-purpose value masking tape for room temperature indoor light-duty applications is a chamois-colored, 0.12 mm thick adhesive tape with rubber adhesive for general applications (temporary attachment, masking for painting without burning, etc.). It provides conformability on irregular surfaces and around corners and is hand tearable for easy use.

Good initial tack to a wide variety of surfaces in different applications.
For indoor use.
For light-duty applications.
Ideal for cropping, temporary mooring, packaging and tying.
Easy to write on for labeling.
Applications
Label marking
Use for temporary fixing, attaching or holding
Light-duty applications
short-term room temperature paint applications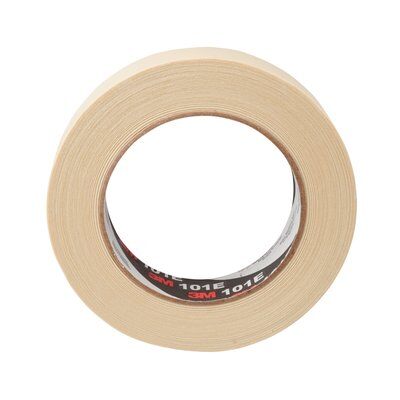 Specifications
Backing Material
Crepe Paper
Consumer Label
No
NPVI Mktg
Yes
Overall Length
50m
Overall Width

100/

1610/

18/

24/

36/

48/

72 mm
Want to become a Distributor?
Speak to us today about our full product range