3M™ E-A-R™ Classic™ Earplugs, 28 dB
Product Description
Protect your hearing at work and home with one of the world's most popular and commonly used earplugs. 3M™ E-A-R™ Classic™ Earplugs were the industry's first foam design with a 3M proprietary slow recovery foam, engineered to protect against noise. 3M brings technology to life and we're still as committed to keeping your hearing safe today as 45 years ago when the 3M™ E-A-R™ Classic™ Earplugs were invented. Designed in a comfortable cylindrical shape with a textured surface, it provides an effective seal with greater friction to prevent slippage, even with jaw movement. The soft energy absorbing foam offers a low equilibrium pressure, expanding to the shape of the wearers ear canal providing a comfortable easy fit and an effective acoustic seal. 3M™ E-A-R™ Classic™ Earplugs are moisture resistant, enabling them to remain fitted in warmer conditions as they are less likely to swell through moisture absorption. Provides noise reduction to 28 dB SNR and fully tested and approved against EN 352-2. Model is compatible for use with the 3M™ E-A-RFit™ Dual-Ear Validation System and available as a probed plug. Available in as a dispenser refill with replacement plugs for 3M(TM) E-A-R(TM) One Touch(tm) Pro Earplug Dispenser.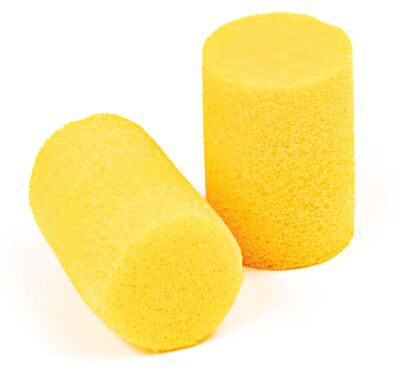 Specifications
| | |
| --- | --- |
| Attenuation | 28 Decibel |
| Dielectric | No |
| Material | PVC |
| Pack Quantity | 250 Per Pack |
| Product Colour | Yellow |
| Standards/Approvals  | CE Approved |
Want to become a Distributor?
Speak to us today about our full product range