Crownflex C 24 R Supra Grinding Disc
Product Description
The Crownflex grinding disc C 24 R Supra truly shines on

stone,
concrete and
mineral-based materials,

where it is guaranteed to produce perfect results. They are an equally fine choice for surface grinding as well as for edge bevelling. This wide range of usability covers a large number of work steps needed for processing stone and concrete. Thanks to their high aggressiveness, which they will retain throughout their lifetime, the discs deliver a maximum removal rate, resulting in flawless results no matter for which task they are used. Better still, the grinding discs will also maintain an optimum ratio of service life to stock removal all through their useful life.
Applications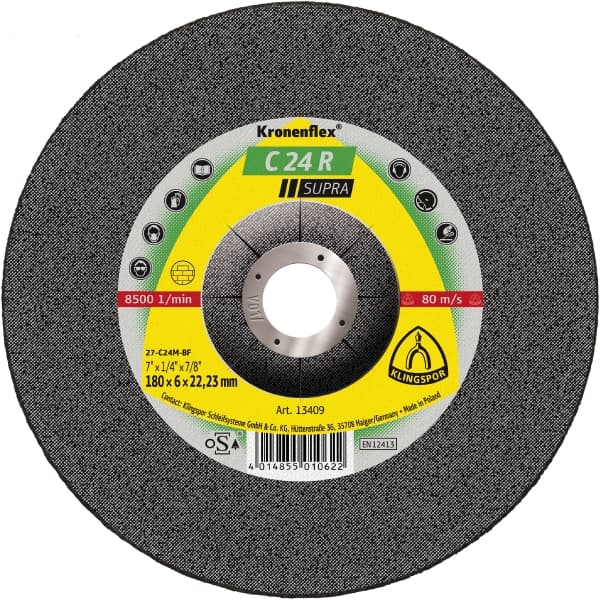 Want to become a Distributor?
Speak to us today about our full product range