Crownflex C 16 R Supra Cup Grinding Disc
Product Description
The Crownflex cup grinding wheel C 16 R Supra offers exceptional abrasive properties for work on such materials as

castings,
stone,
concrete and
other mineral-based materials.
The benefits of this cup grinder include its high aggressiveness, appropriate hardness and excellent ease of use. The C 16 R Supra cup grinding wheel has proven its worth during grinding on both the surfaces and the edges of mineral-based materials. This field of application is where the strengths of the coarse and synthetically made SiC grain come into play: This grain makes it a breeze to process stone and concrete with ultimate speed and impressive quality. Long service life is ensured throughout the useful life of the product. These qualities are appreciated by professional users for their assignments .
Applications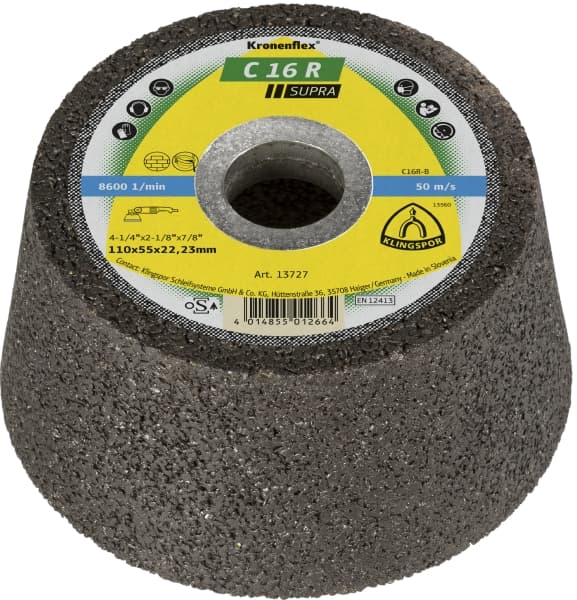 Want to become a Distributor?
Speak to us today about our full product range