Crownflex A 624 T Supra Grinding Disc
Product Description
The Crownflex grinding disc A 624 T Supra is the ideal complement to an angle grinder whenever a job requires surface processing on steel, stainless steel and castings. It is distinguished by

aggressive abrasive performance and
optimum service life and is also
very hard.

Its aggressive abrasive performance is responsible for the high removal rate it is sure to deliver The harder and tougher an abrasive, the higher the stock removal – even on particularly tough workpieces. Since it is very hard, the Crownflex grinding disc is an excellent choice for workpieces made of steel, stainless steel and cast iron.
Applications
Stainless Steel
Castings
Steel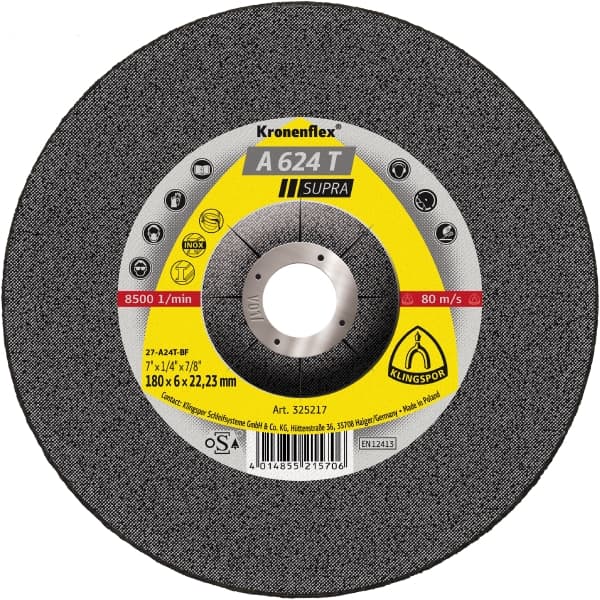 Want to become a Distributor?
Speak to us today about our full product range