Crownflex A 46 N Supra Grinding Disc
Product Description
Boasting exceptional aggressiveness, the Crownflex grinding disc A 46 N Supra by Klingspor delivers a high stock removal rate during work on

aluminium and
non-ferrous metal.

They are available in multiple diameters to match different angle grinders as well as in a variety of thicknesses. The possible applications for these grinding discs are legion. They can be used for grinding surfaces as well as for edge bevelling and burr removal. Thanks to these expansive application options, they cover the most important areas of coarse grinding on aluminium and non-ferrous metal.
Applications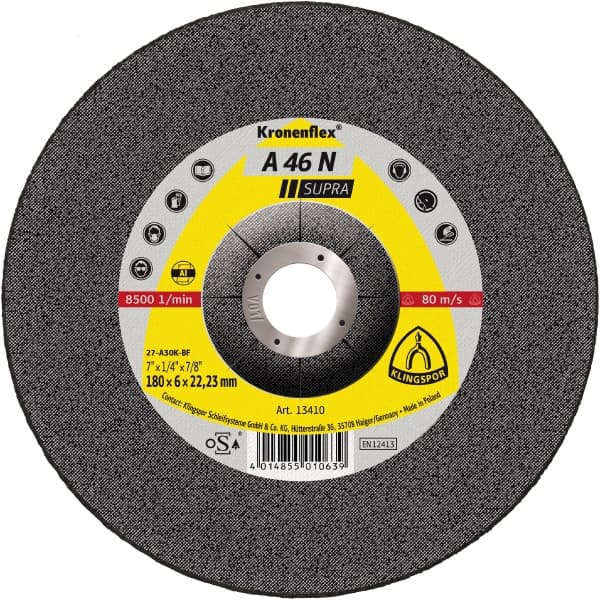 Want to become a Distributor?
Speak to us today about our full product range