Crownflex A 24 N Supra Grinding Disc
Product Description
The Crownflex grinding disc A 24 N Supra is the tool of choice for anyone who needs to work on stainless steel It can be used for grinding

stainless steel and
aluminium.

Running smoothly, the product eliminates edge chipping and can be used for all types of edge and corner grinding, deburring or weld seam preparation.
Applications
Stainless Steel
Aluminium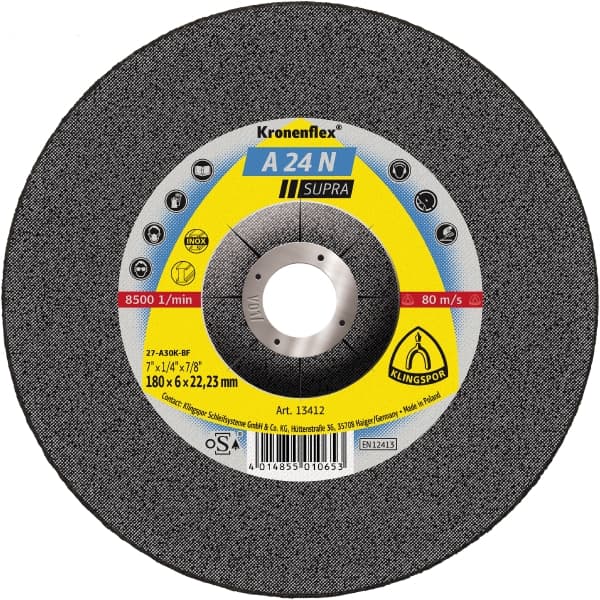 Want to become a Distributor?
Speak to us today about our full product range