Crownflex A 24 Extra T Grinding Disc
Product Description
The Crownflex grinding discs A 24 Extra T are extra hard, highly versatile, and designed for work on metal. This grinding disc has been engineered for perfect results during

surface grinding,
the challenging task of edge work and
the removal of burrs.

Good and long service life are among the benefits that distinguish the A 24 Extra T with a depressed centre. Klingspor has engineered this product to cater to professional users who wish to produce results that are of unparalleled quality.
Applications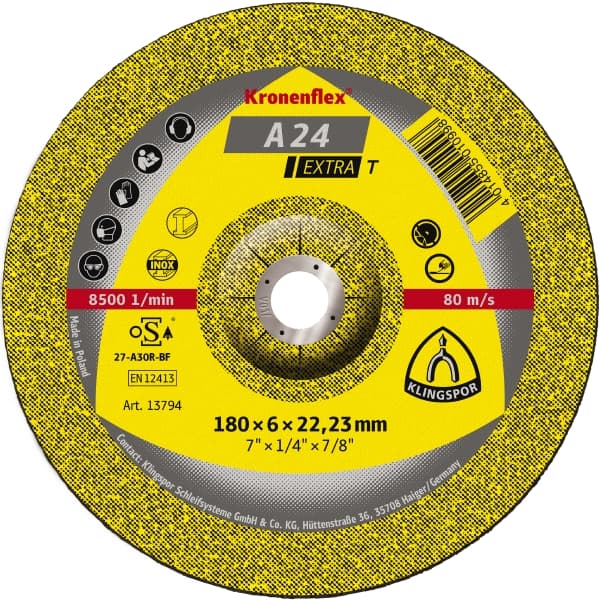 Want to become a Distributor?
Speak to us today about our full product range