Product Description
Ultra robust and durable abrasives are a must when it comes to grinding tasks that require a high removal rate. This is why users usually opt for fibre discs when handling these jobs, i.e. fibre discs with a backing made of vulcanised fibre. A flexible backing pad – such as the Klingspor ST 358 – is a better choice for surface and finish grinding.

For finish grinding jobs that call for a flexible backing pad

Unlike its sibling, the hard backing pad ST 358 A ribbed, the backing pad ST 358 medium offers good adaptation and shapes to the contours of the workpiece. Performing especially well during surface and finish grinding, this all-purpose tool offers a superb level of temperature resistance.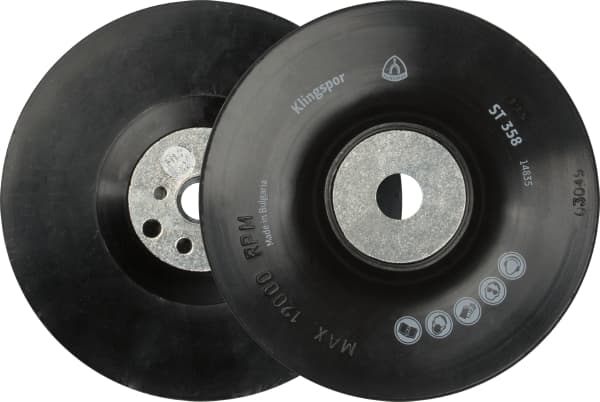 Want to become a Distributor?
Speak to us today about our full product range