Product Description
This fibre disc is composed of a backing which is made of a multi-layer fibre composite material that comes with a closely coated aluminium oxide grain. The grains are bonded to the backing by an adhesive that is based on a synthetic resin.

Use of the fibre discs CS 561

The fibre discs CS 561 are designed for use on angle grinders. Its extensive selection of grit sizes makes the grinding disc CS 561 suitable for a wide range of applications. The medium and fine grit sizes allow for a high removal rate on steel and non-ferrous metal. The coarser grit sizes even allow the CS 561 to be used on wood or plastic. Its sturdy construction makes it possible to work at extremely high speeds.
Applications
Stainless Steel
Metal
NF Metals
Steel
Plastic
Wood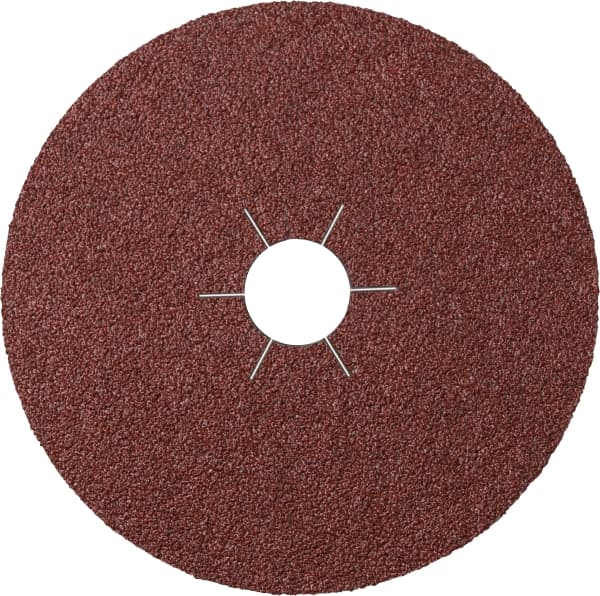 Specifications
| | |
| --- | --- |
| Bonding Agent | Resin |
| Grain | Aluminium Oxide |
| Coating | Close |
Want to become a Distributor?
Speak to us today about our full product range