Crownflex C 24 R Supra Cutting Disc
Product Description
The Crownflex cutting-off wheel C 24 R Supra is the specialist when it comes to processing mineral-based materials. The quality designation Supra identifies this wheel as a high-quality product for special types of application. The wheel has primarily been designed for cutting

stone and concrete as well as
castings.

Their coarse SiC grain allows these cutting-off wheels to deliver high cutting performance and a long service life during these types of application. They are suitable for use on angle grinders capable of producing the necessary speeds.
Applications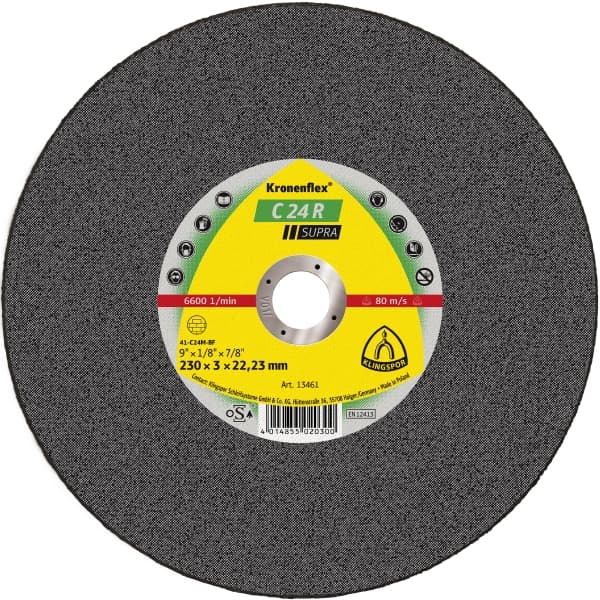 Want to become a Distributor?
Speak to us today about our full product range