Crownflex A 960 TZ Special Cutting Disc
Product Description
The A 960 TZ Special, which Klingspor sells in the protective CrownflexBox, is a thin cutting-off wheel for work on

stainless steel,
steel,
cast material and
mineral-based material.

This wheel manages to convince with ultra long service life and exceptional hardness. One of the key benefits of this product is its burr-free cut, a feature that is intended to please professional users in particular. These qualities make the A 960 TZ Special the perfect choice for distinctly challenging jobs. Since this cutting-off wheel is hard and free of iron, sulphur and chlorine, the cut surface on the workpiece cannot be contaminated by these substances.
Applications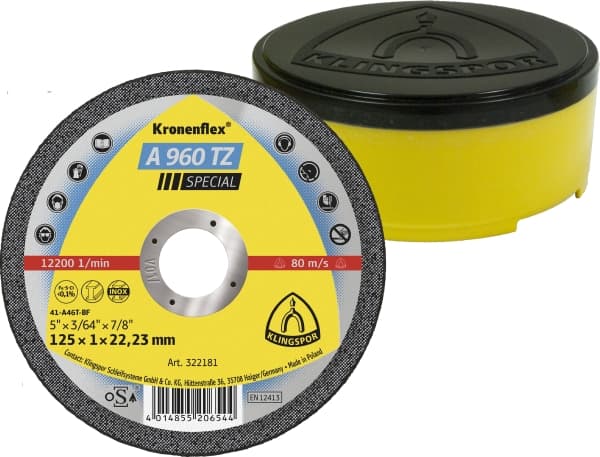 Want to become a Distributor?
Speak to us today about our full product range