Crownflex A 560 AC ACCU Cutting Disc
Product Description
The cutting-off wheel A 560 AC ACCU is designed for work on such materials as

stainless steel,
steel and
metal.

The product offers many significant advantages, e.g. it is free of iron, sulphur and chlorine. The result is optimised cutting performance thanks to ultra fast cutting times and a low thermal load. This cutting-off wheel is suitable for use on cordless grinders. The product is available with a flat shape and multiple diameters. Klingspor selects only the most premium raw materials for their cutting-off wheels. One example is the bonding agent, which is matched perfectly with each intended application.
Applications
Stainless Steel
NF Metals
Steel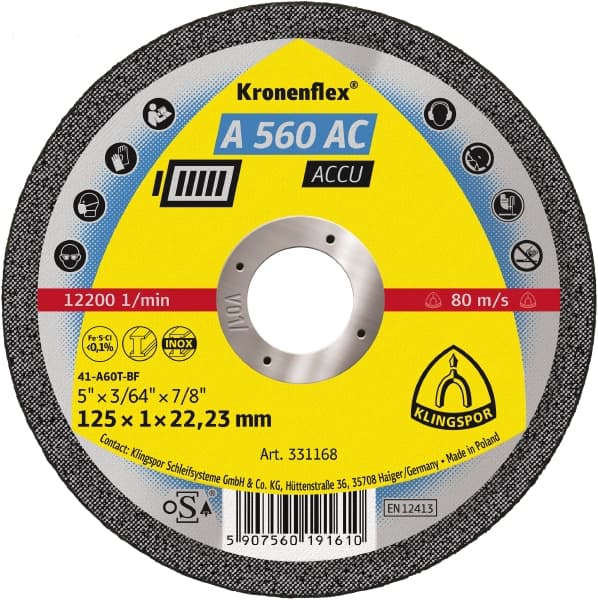 Want to become a Distributor?
Speak to us today about our full product range