Crownflex A 36 TZ Special Cutting Disc
Product Description
The Kronenflex grinding discs are characterised by a perfect combination of high cutting performance and long service life. They have been optimised for work on

stainless steel and
steel.

These cutting-off wheels can be used in combination with handheld angle grinders. They are highly aggressive during cutting even if used at relatively low tool pressure.

The benefits of the Kronenflex cutting-off wheels

A perfect blend of grain and bond makes these cutting-off wheels highly aggressive and lets them achieve a long service life. Since made synthetically, the abrasive grain remains of consistently high quality. Kronenflex cutting-off wheels are categorised into three classes: Extra, Supra and Special. The Special category satisfies the highest standards in terms of material processing – not only on stainless steel. All cutting-off wheels conform to European safety standards and are in compliance with the guidelines of the oSa.
Applications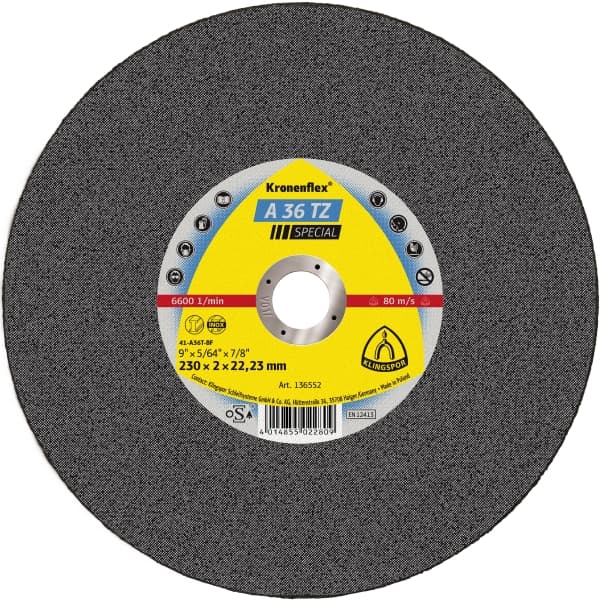 Want to become a Distributor?
Speak to us today about our full product range