Crownflex A 24 R Supra Cutting Disc
Product Description
The Crownflex cutting-off wheel A 24 R Supra offers optimised properties for a wide variety of steel processing applications that stem from its structure and grain composition. Its wide-ranging application options include work on such materials as

steel,
stainless steel and
cast iron.

Wide choice of dimensions for all angle grinders

Offered in the Supra performance class, Klingspor also lets customers choose between different sizes. The A 24 R Supra is furthermore offered with different shapes: flat and with a depressed centre. This allows the wheel to fit on all standard angle grinders.
Applications
Stainless Steel
Steel
Castings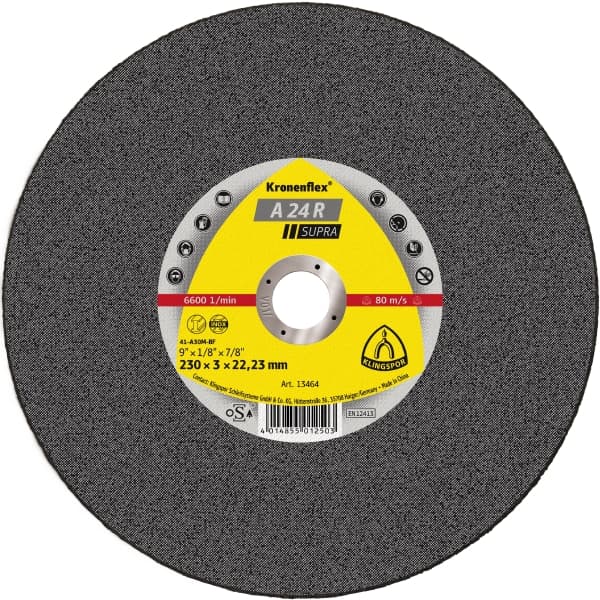 Want to become a Distributor?
Speak to us today about our full product range