Crownflex A 24 N Supra Cutting Disc
Product Description
Crownflex cutting-off wheels are the ideal tool for stationary saws / cutters that are used for processing

stainless steel,
steel and
aluminium.

These large cutting-off wheels are marked by their remarkable aggressiveness, hardness and toughness. The abrasive grain used for the cutting-off wheel A 24 N Supra is tempered aluminium oxide. This material is a synthetically made abrasive grain that is composed of aluminium oxide. Compared to their natural counterparts, synthetic grains are decidedly more consistent in their behaviour . They guarantee consistently high quality across the entire useful life of the product.
Applications
Stainless Steel
Steel
Aluminium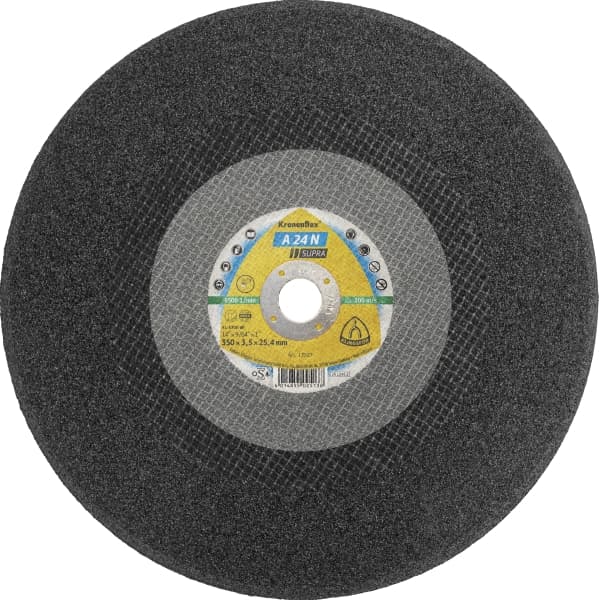 Want to become a Distributor?
Speak to us today about our full product range